As I mentioned in my last post, DF18 was probably my busiest Dreamforce ever ! had as many as 5 sessions (plus one expert session) and I spent the remaining time attending sessions, doing booth duty, keynotes, client meetings & lots of walking around.
The videos for all sessions are being uploaded on a daily basis by the Dreamforce content team. You can find all Dreamforce 2018 videos here. Here are the links for the sessions I presented at Dreamforce this year (only two of them were recorded).
1. Salesforce Meets Avengers – Marvel API Integration
Wednesday, September 26, 9:30 AM – 9:50 AM Moscone West, Valley Theater
Here's the video recording
5. Demystifying Mobile-First eCommerce Sites with Commerce Cloud SFRA
Thursday, September 27, 10:30 AM – 10:50 AM Moscone West, Developer Theater
Here's the video recording
I had 3 other sessions but unfortunately they were not recorded. I had a great time presenting each of them though
3. Salesforce MVPs: Tap Into This Network of Salesforce Expertise and Inspiration
4. Power of Us – Round Tables
5. Level Up Your Skills: Going from Good to Great as a Salesforce Developer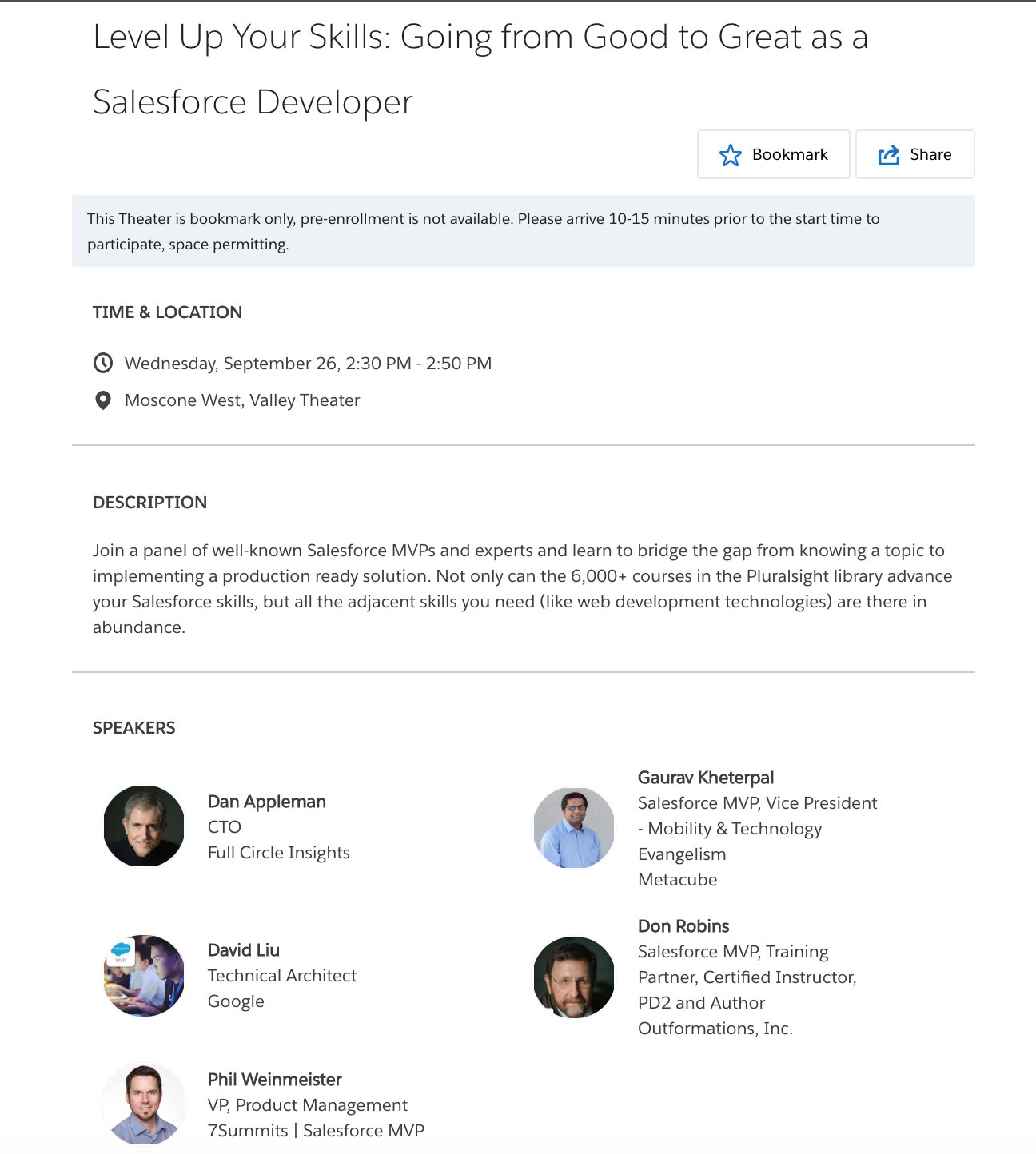 And then there was also the expert session for the Hands-on Workshops. It was a tiring week but I'm so glad that I got an opportunity to present these sessions, meet the community, fellow MVPs, Salesforce staff and customers!
Looking forward to our annual rendezvous at Dreamforce 2019! See you!